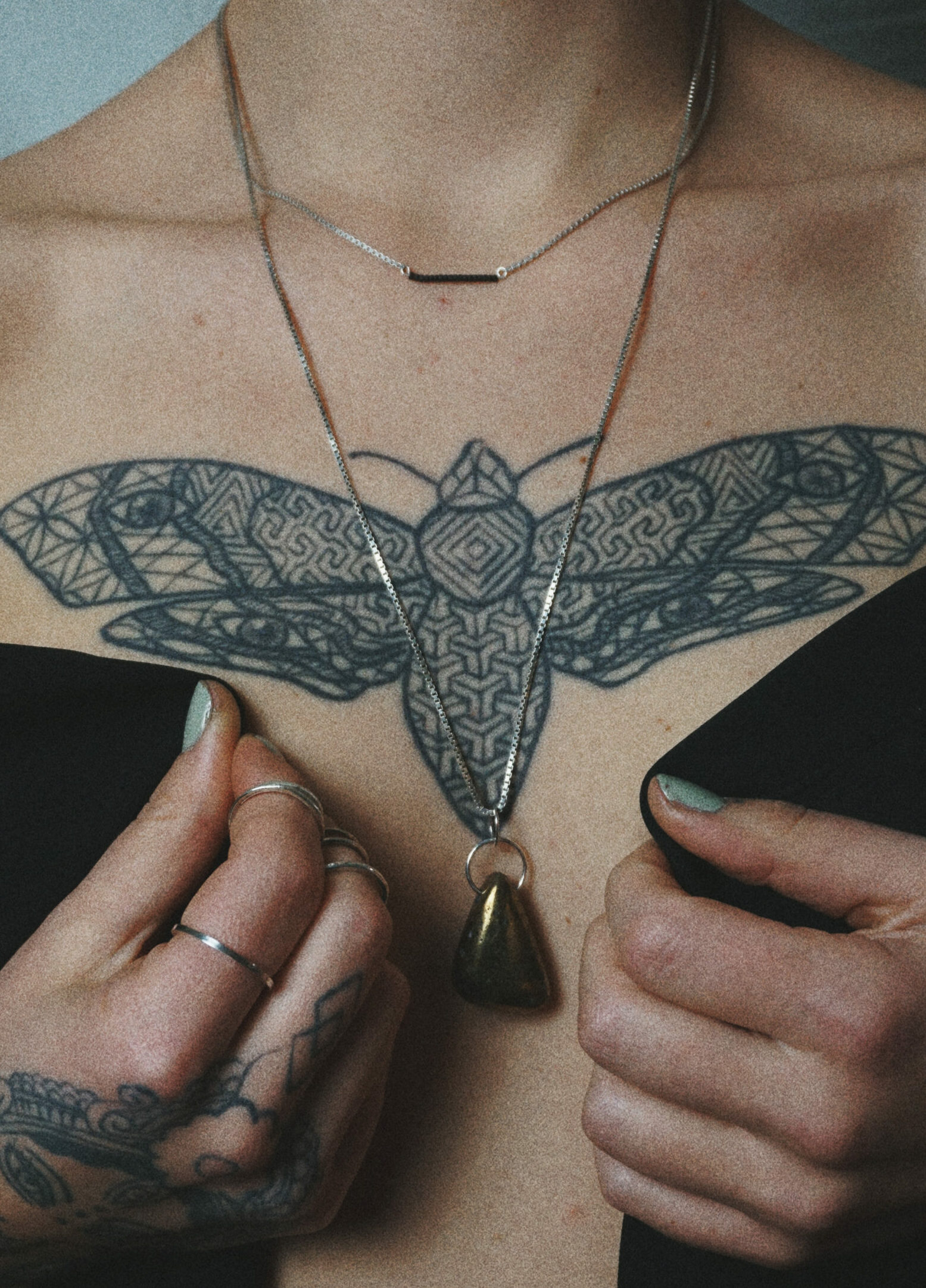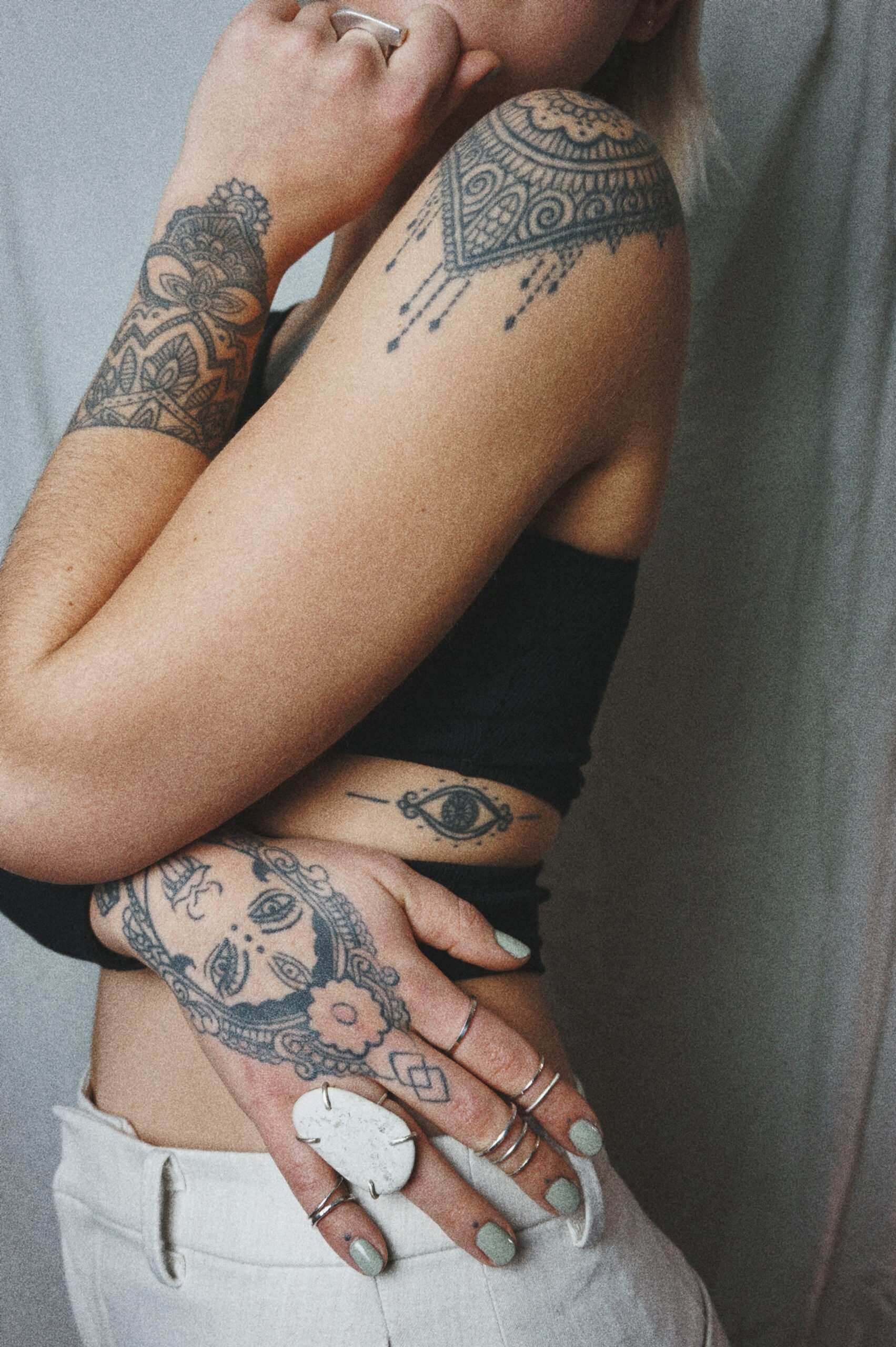 Every piece is handmade with lots of love and care in a little private studio in Stuttgart, Germany. Most items are one-of-a-kind with carefully sourced materials. Recycling and upcycling is one of my core values. I save metals and give it new life.
Many of my designs come to me as visions and dreams. Therefore I really "feel" my process of creating jewelry. More often than not, the designs come out differently than planned. I believe that there is no right or wrong. It either speaks to you or it does not.
There is a lot of energy, intuition and purpose that I want to pass on. Nothing is perfect. And that's the beauty of it. Cherish every scratch, every dent on your new piece. It's your turn now to continue the story and give it your energy. May it always protect your spirit.